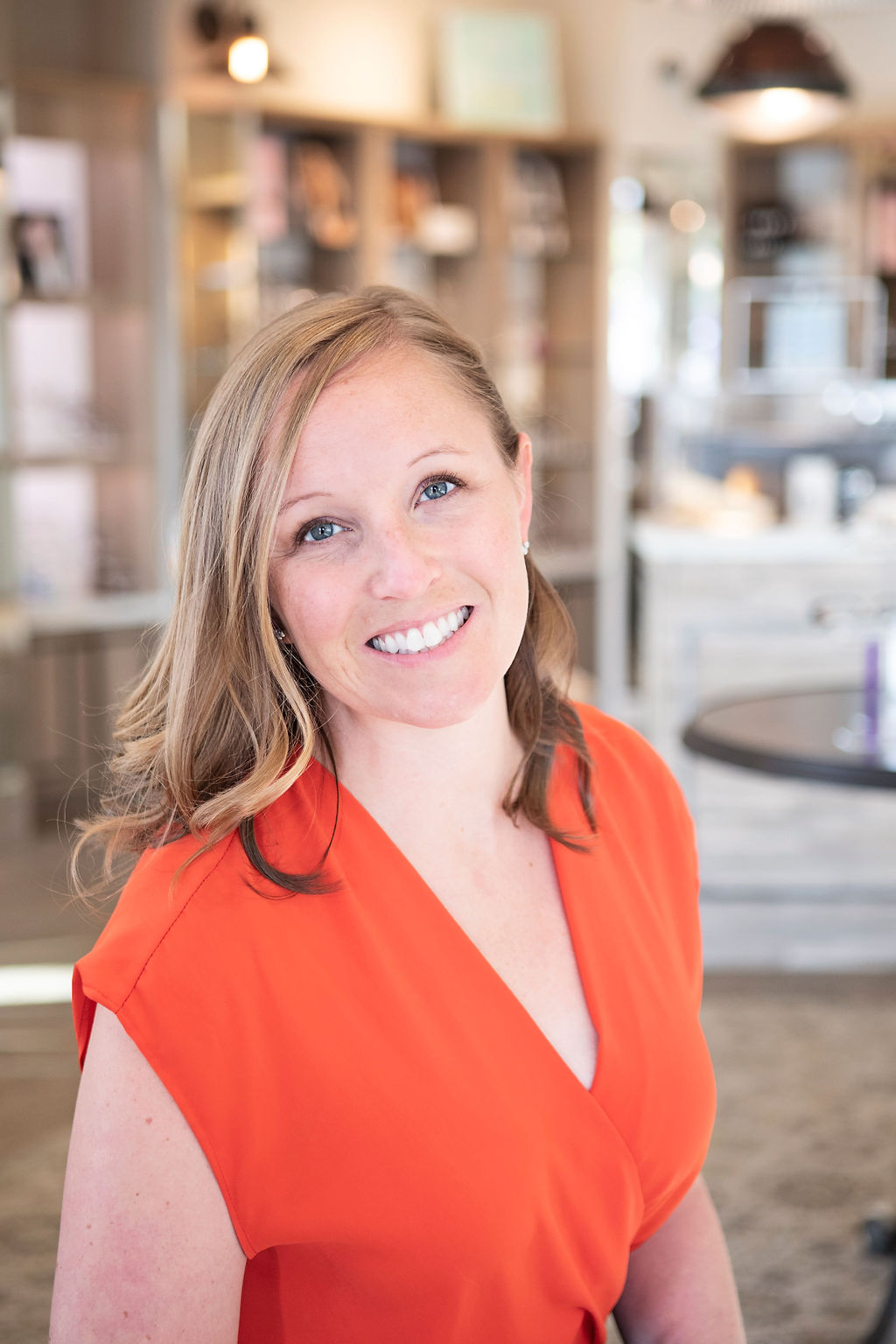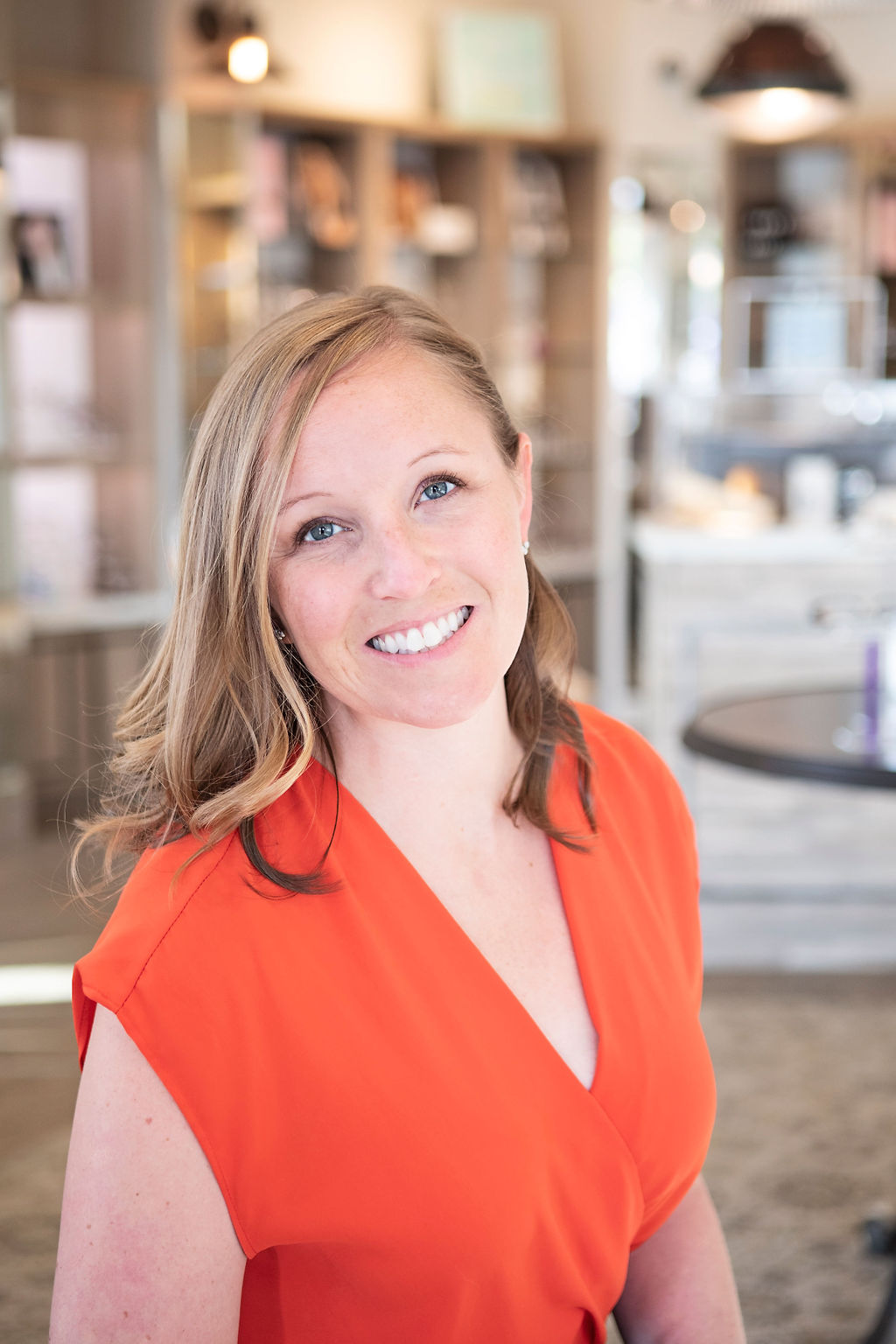 Excellent Patient Care Will Always Be Our Focus
Patient education is the best way to preserve eye health. It is our goal to ensure that you are given a thorough and informative examination so that we can work together to maintain optimal eyesight for years to come.

DR. STEPHANIE STRAWN, OD • OWNER
Strawn & Co. Optometry was originally founded as Stickle & Strawn Optometry in 2014 by Dr. Marc Stickle and Dr. Stephanie Strawn. After Dr. Stickle's retirement from practice in 2018, the name was changed to Strawn & Co. Optometry.
Today Dr. Stephanie Strawn, and her associate doctors, continue to provide the highest quality of ocular health and vision care to the community.
★★★★★

"My husband and I have been going to see Dr. Stephanie Strawn at Strawn & Co. for many years now. We are so happy she opened her practice here in West Kelowna. Dr. Strawn is a really great Optometrist. She provides such excellent care and we feel very comfortable knowing our vision care is in such capable and expert hands. Our visits with her are always, warm, friendly and thorough. She takes the time to go through the test results and we totally trust her judgment and recommendations. As well, ALL the staff at Strawn & Co. are amazing and so warm and welcoming. The Receptionists give you their undivided attention either when talking with you on the phone or in person when you arrive for your appointment. The Opticians are also awesome. I recently met with Carol who was so knowledgeable and helpful as I selected my new glasses.

The atmosphere at Strawn & Co. is just the best! They have the most up-to-date testing equipment as well!"
Stephanie was born and raised in the small town of Canmore, Alberta. She completed undergraduate work at the University of Lethbridge prior to graduating with honors from the University of Waterloo in 2007 as a Doctor of Optometry. Since then she has worked with multiple practices in the Okanagan, including Vivid Laser Center where she spent many years providing surgical consultations and post operative management with the interior's only corneal specialist, Dr. Ron Baldassare. Today she is proud to the be the sole owner of her own practice in West Kelowna. Educating patients, and the community, about eye health is her passion.
Outside work, Stephanie is an avid traveller and foodie. She loves morning hikes, spending time with family and friends, and living in the beautiful Okanagan.
Kelly was born and raised in Stonewall, Manitoba before moving to the Okanagan for her undergraduate degree in Medical Biochemistry at the University of British Columbia. She then moved to Oregon to complete her Doctor of Optometry, with Honors, from the Pacific College of Optometry. Kelly took a special interest in children's visual development, this led to her continuing her training in Minnesota, with a residency specialization in pediatrics, binocular vision, and neurorehabilitation.
During her free time, Kelly loves to travel and continues to explore the many hiking trails and wineries around the valley. She looks forward to helping her patients and serving the West Kelowna community!
From Ottawa, Ontario, Dr. Samantha Kayser completed her Bachelor of Science at the University of Louisville, in Kentucky, USA. She went on to complete her Doctor of Optometry at Nova Southeastern University in Florida, graduating with Honors and Professional Distinction. After graduating, she completed a residency emphasizing care in Geriatrics and Low Vision and earned her Fellowship of the American Academy of Optometry. She then spent the first portion of her career providing optometric care in rural Virginia.
Dr. Kayser is passionate about helping patients gain understanding regarding their vision and eye health. She is happy to be back in Canada and proud to join Strawn & Co Optometry in serving the West Kelowna community.
Raised in South Surrey, BC, Dr. Sean Laycock is a dedicated optometrist skilled in diagnosing and treating complex eye conditions. His practice, which combines cutting-edge technology with compassionate care, caters to a diverse patient base, keeping his skills sharp and up-to-date.
Dr. Laycock earned his Bachelor of Science from UBC-Vancouver in neuroscience, where he also worked for the Eye Bank of BC, extracting donor eyes for corneal transplantation. With profound appreciation, he completed his Doctorate of Optometry from Indiana University, and treasures the invaluable mentorship and rigorous training he received. His love of eye care and travel has led him to remote corners of Central America, where he (and his wife) helped provide vital eye care services in rural communities.
He plunges into his role at Strawn & Co with vibrant gusto, living and breathing the heartbeat of the very community he calls home – a picture-perfect blend of work and play on the Westside! Venture in! Experience our dedication to your vision.